OROVILLE CITY ELEMENTARY SCHOOL DISTRICT COMMUNITY DASHBOARD INFORMATION
The Oroville City Elementary School District is continually monitoring the public health within our educational community. In an ongoing effort to provide accurate and timely information to our families and staff, we will be updating this website each week with any active COVID-19 positive cases within Oroville City Elementary School District.
Butte County Department of Public Health has developed guidelines and protocols to help keep students and staff safe.
Below is a list of all Butte County Public Health Department confirmed COVID-19 incidents related to OCESD schools sites and offices. The Dashboard is updated once a week.
*Important Note: OCESD must receive official confirmation from the Butte County Public Health Department before listing the case on this dashboard. This could result in a delay of cases appearing on this dashboard or a discrepancy between the number of notifications received and actual number of confirmed cases (when the case is not confirmed positive by public health).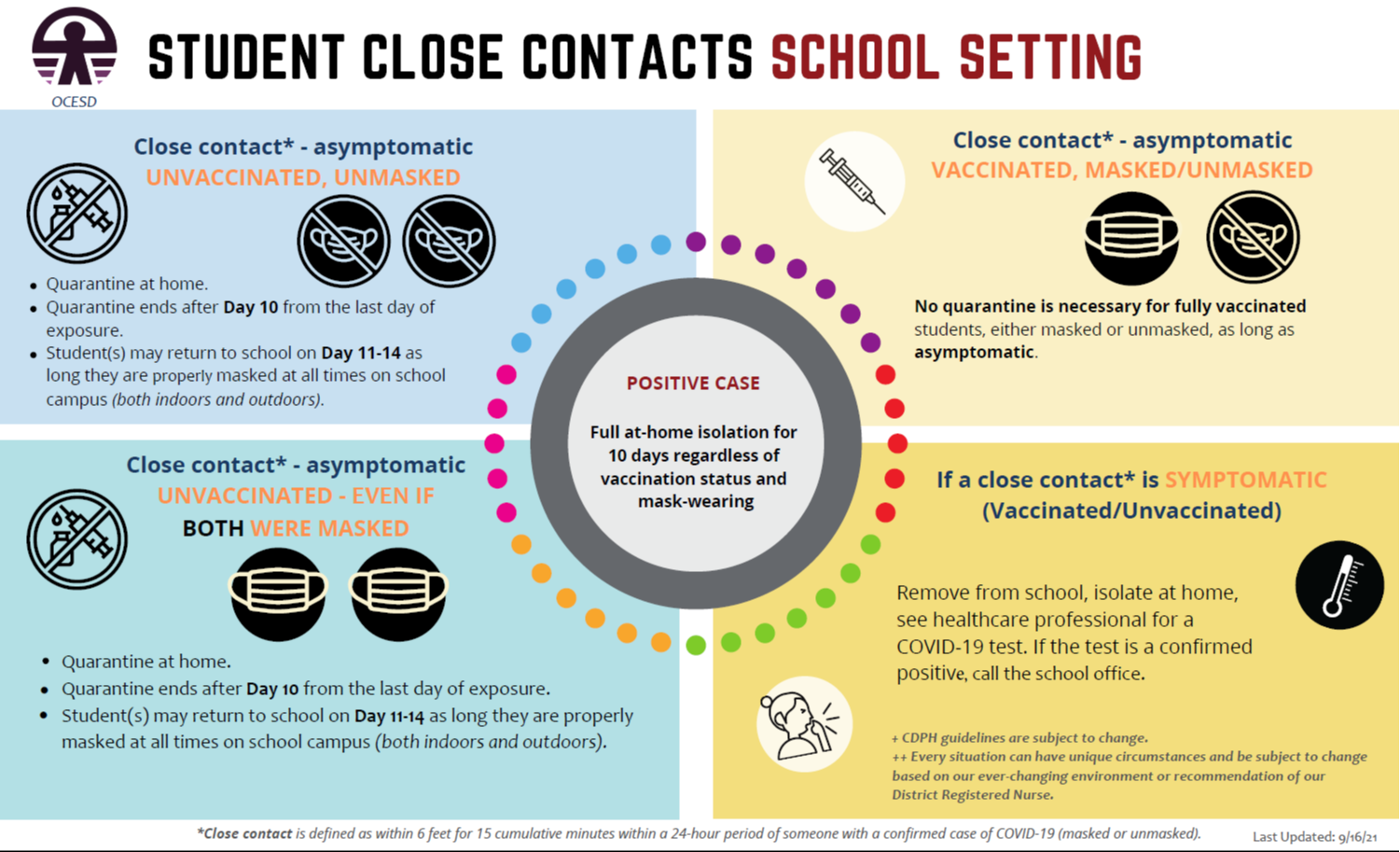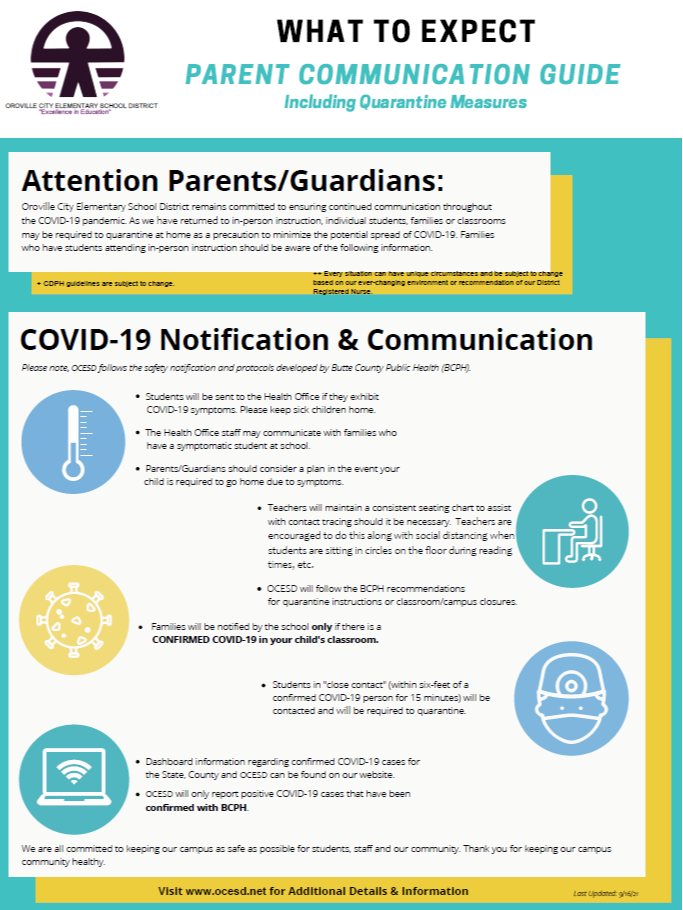 For the 2020-21 confirmed COVID-19 Case Tracker, click here.
Image
REPORT CORONAVIRUS HEALTH/SAFETY CONCERNS
OCESD strives to maintain all health and safety protocols at our school campuses. While we know that there will be a learning curve for our students and staff, please let us know of any repeated or prolonged instances of non-compliance to our established guidelines, and we will bring this to the appropriate school or department administrator's attention.