Happy Classified School Employee Appreciation Week!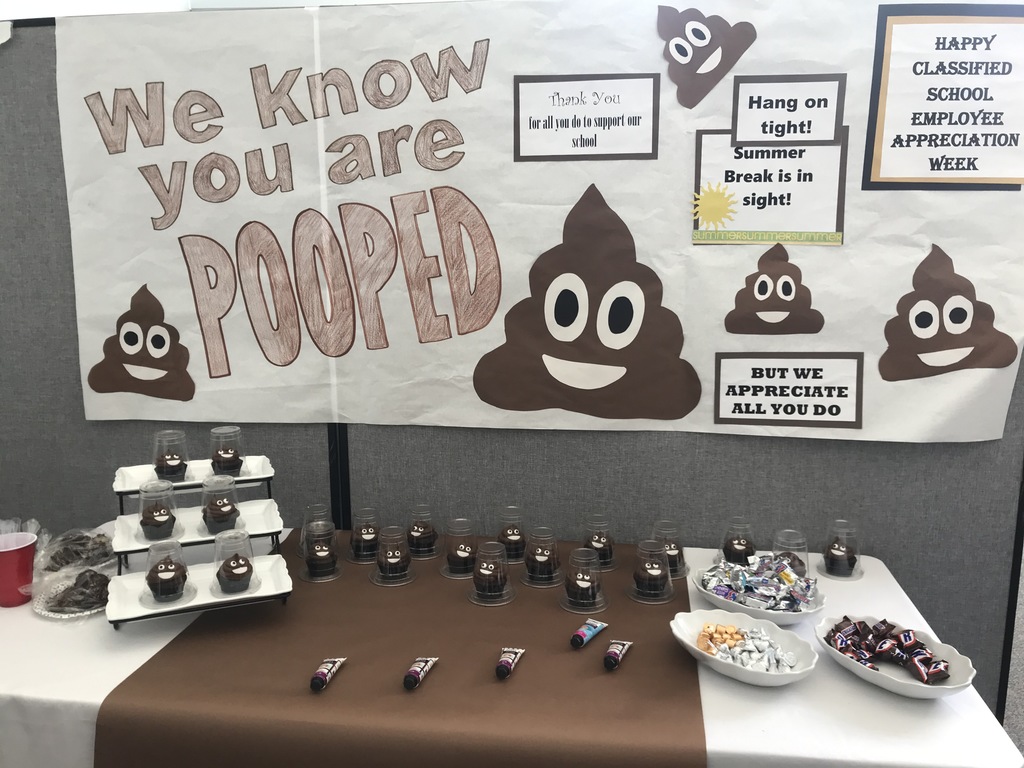 8th Grade Honors Breakfast 2021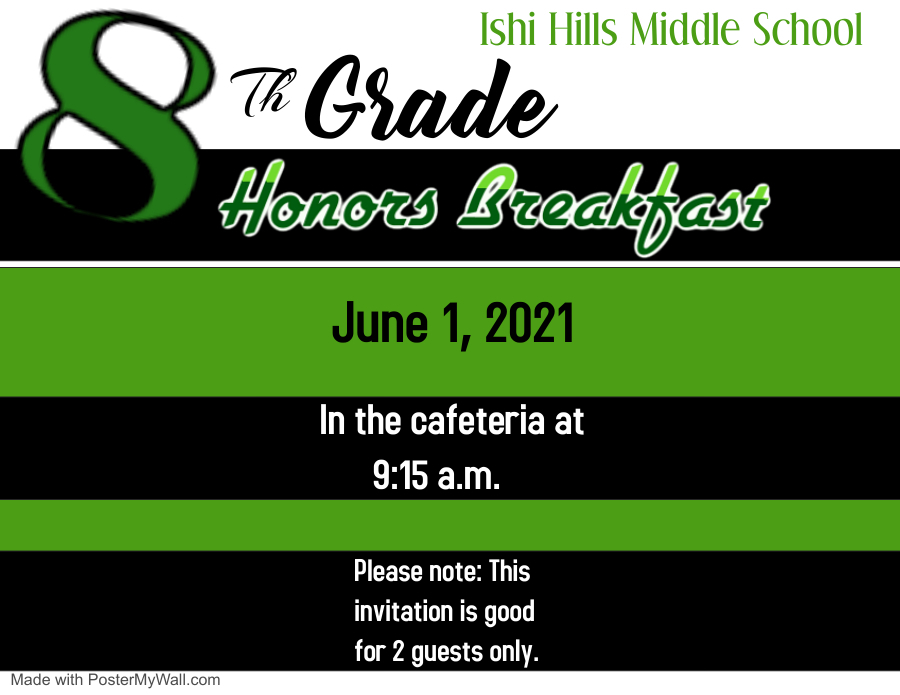 Let's give a big shout out to our 6th, 7th and 8th Grade Principal's Honor Roll students. 6th Grade Principals Honor Roll for 3rd Quarter Barnes, Hailey Chanh, Sadie Graham, Makayla Headley, Kendal Landucci, Tyler O'Neil, Madilyn Smith House, Kassidy Trinidad, Cherisse 7th Grade Principals Honor Roll for 3rd Quarter Bergstrand, Sullivan Bice, Colton Clingman, Kennedi English, Clowie Ferrell, Alyssia Garske, Keolakupaianaha George, Hunter Johnson, Amaya Keck, Izabel Lacey, Zachary McFall, Graceanne McManus, Lorelai O'Neil, Kyle Regur, Taylen Russo, Wesley Steele, Richard Stepanoff, James Tyler, Ethan Vaughan, Isaiah Vo, Mimi Wallace, Derek Walsh, Donovan West, Makayla Yang, Jeremiah 8th Grade Principals Honor Roll for 3rd Quarter Bruschi, Reece Cantiga, Princes Kyla Causey, Frankie Cha, Julie Chue, Felicia Gramps-Halterman, River Gutierrez Melendez, Hutcheson, Bryson Melendez, Gianna Neilsen, Ethan Patel, Aaryan Saeteurn, Alexys Sharp, Keely Stefenson, Sydnea Thao, Jesse Vang, Isaiah Walker, Isabella Yang, Amanda Yang, Noushue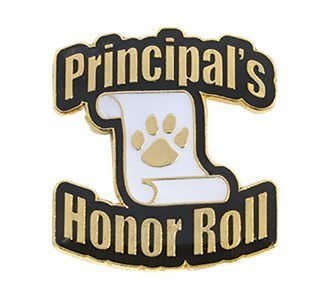 Wednesday, June OCESD 6-8th Distance Learning End of the Year Update May 14, 2021 Dear Distance Learning Families: The end of the school year is fast approaching and there is a lot happening in these next few weeks! This letter is intended to give you as much information as possible about upcoming events. Last Day of School: Distance Learning will end Friday, June 4th. All students are required to log on every day during the last week of school. Our DL schedule will remain the same the last week of school with one exception. Wednesday, June 2nd, 7th grade will need to log on and work ASYNCHRONOUSLY as all teachers will be attending the promotion ceremony for 8th grade. iReady Diagnostics: Your student should have completed both the iReady Reading and iReady Math diagnostics as part of our end of year testing. These count for the state testing we normally do, so are extremely important for your student to complete. Please check with your student to be sure they have completed both. Ice Cream Social: All students who complete BOTH iReady Diagnostics are eligible to receive one sweet treat (ice cream or popsicle). Students who make growth on one or both diagnostics get an additional sweet treat, one per subject. Students are NOT eligible until they have completed BOTH diagnostics. When: Friday, June 4th, from 1:40 PM - 3:10 PM Where: Ishi Hills Middle School How: Drive through - with your student(s) Chromebooks: Chromebooks are to be returned to the student's school of residence and are not to be returned until after school ends officially on Friday, June 4th at 1:15 PM. Ishi Hills Middle School students: Return your chromebooks when you attend the Ice Cream Social OR bring your chromebook to the front office Monday 6/7 or Tuesday 6/8 during business hours (8:00 AM - 3:00 PM). Central Middle School students: Return your chromebooks M-F from 8:00 AM - 3:30 PM. Yearbooks: Students will receive yearbooks when they return their chromebooks and any books they may have borrowed from their school of residence. Ishi's yearbooks need to be pre ordered and purchased. Central's yearbooks are free and will be given to students whose school of residence is Central. If you have questions about yearbooks, please contact Bri Paisley for Ishi at
bpaisley@ocesd.net
or Marie Fox (
mfox@ocesd.net
) or Vanessa Reed (
vreed@ocesd.net
) for Central. Promotion: 8th grade students will attend promotion at their school of residence. Both promotions will be a modified drive through format. Please visit the website of your student's school of residence for more information. Ishi Hills Promotion Ceremony Wednesday, June 2nd @ River Bend Park Group A-H 9:00 AM Group I-P 10:00 AM Group Q-Z 11:00 AM Central Middle Promotion Ceremony 2nd @ Centennial Park Group A-L 5:00 PM Group M-Z 5:45 PM Report Cards: The final report card will be mailed home on Monday, June 7th. If you have any questions or concerns, please do not hesitate to reach out to anyone on the Distance Learning Team. 6th Grade Team Emily Lamb
elamb@ocesd.net
Erin Jackson
ejackson@ocesd.net
Andrea Vitale ~ 6th RSP/SDC
avitale@ocesd.net
7/8th Grade Team Chelsea Henderson ~ Science
chenderson@ocesd.net
Ron Hotmer ~ History
rhotmer@ocesd.net
Shawna Hutsell ~ Math
shutsell@ocesd.net
Brenda Sobon ~ Language Arts
bsobon@ocesd.net
Sandi Taylor ~ SEL
staylor@ocesd.net
Bri Paisley ~ 7th RSP/SDC
bpaisley@ocesd.net
Shauna Worden ~ 8th RSP/SDC
sworden@ocesd.net

We would like to invite our 8th grade Parents and families to our Class of 2021 8th grade Promotion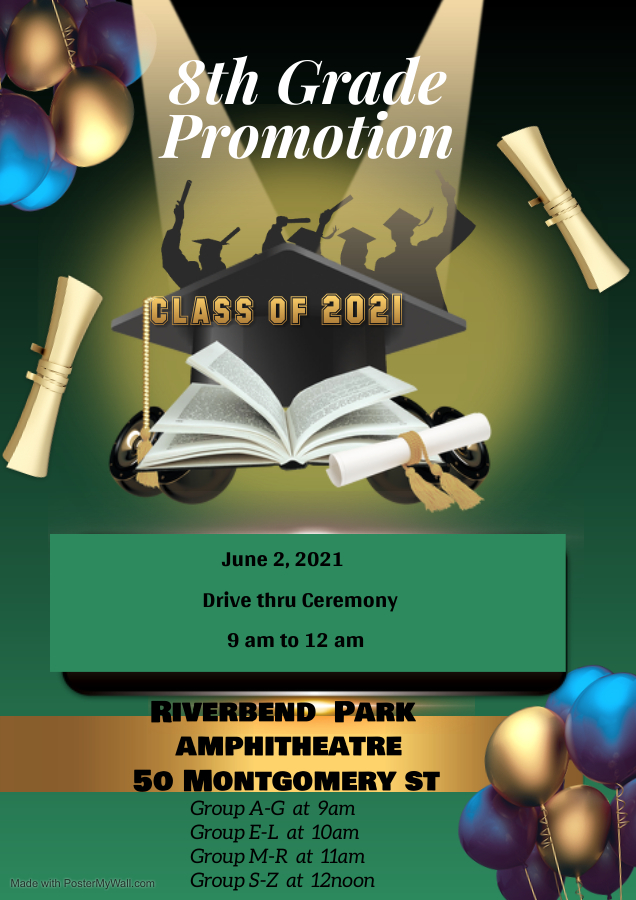 JUNE 5 & 6, 2021 FATHER'S HOUSE ACRES 3556 Oro Bangor Hwy, Oroville The Lord's Gym Kids Run is an incredible FREE mud obstacle race for children ages 4-17. Last time, over 1,500 kids participated—and we're expecting even more in 2021! As in previous years, the race will be held at Father's House Acres at 3556 Oro Bangor Hwy, Oroville. ​PLEASE NOTE: Spaces are limited and we are unable to accommodate walk-ups.

Congratulations to our Student of the Month for April 2021 Eli Wilgus Kendal Headley Makayla Graham Tanner Goodman Lily Her Wright, Breanna VonArmfelt, Gracie Johnathon Hernandez-Jackson Ayden Hartman Juliana State Alexa Roa Ezekiel Mastel Kate Merrill Akaela Barkley Rodney Hammac Lily Healy Jasmine Pierce Maricarmen Gutierrez-Melendez Amanda Yang Jeffrey Lecocq David Cook Sophia Harlan Libby Borene

Washington, DC Trip 2020 ATTENTION PLEASE: The Washington, D.C. 6th and 7th grade Parent Meeting has been changed from in-person to Google Meet. The meeting is scheduled for April 28th from 6-6:30pm. The link is included below.
https://meet.google.com/mxq-dnho-bpt

Walk in the Park on April 30, 2021 from 5:30 pm to 7:30 pm.

Parent and Guardians, Please remember to notify the school if you student exhibits any COVID symptoms as soon as possible. It will help us keep all students and staff well. Thanks


Early Dismissal June 21st at 1:15pm. Please have ride arrangements in place.

ATTENTION: This is a friendly reminder that we have MINIMUM DAY EVERY FRIDAY until the end of the school year. Dismissal time is 1:15pm. Please remember to make ride arrangements.

Heads Up Ishi Hills Parents and Students, APRIL 16, 2021 IS THE LAST DAY TO PRE-ORDER YOUR YEARBOOK. After that date it is first come first serve. Cost is $15.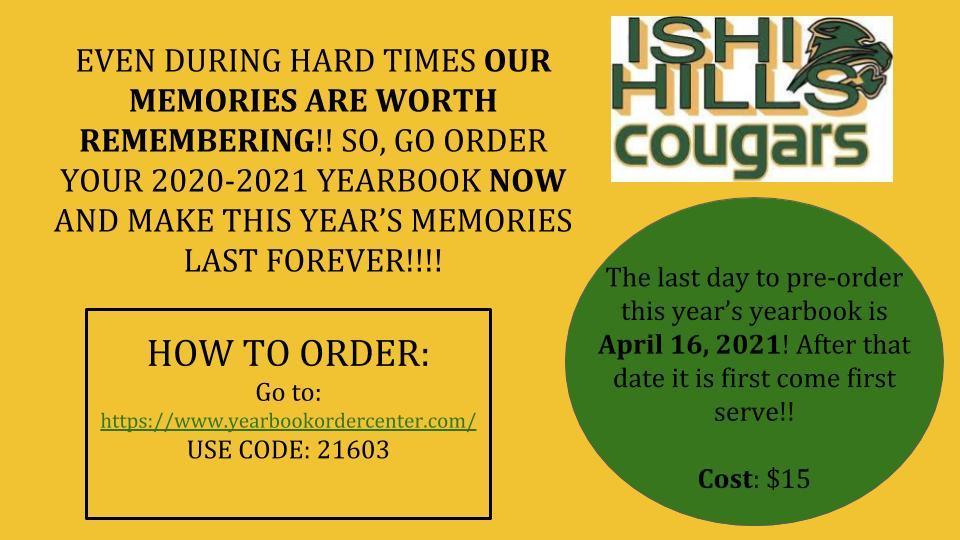 Ishi Hills Middle School REGISTRATION DEADLINE IS MAY 14TH, AT DISCOUNTED RATE Online: worldstrides.com/signup Washington, D.C. PARENT MEETING AT 5:00 pm 6th and 7th Grade Parents Wednesday, April 28th @ 5:00pm Ishi Hills room G1 Space still available! Trip Dates: 6/12/2022 - 6/16/2022 Phone: Call WorldStrides Customer Service at 800-468-5899 Mail: Use the form in the invitation letter you received Questions? Contact: Laura Filbeck at
lfilbeck@ocesd.net
Our Trip ID is 193620 Three Easy Ways to Sign Up for our Trip!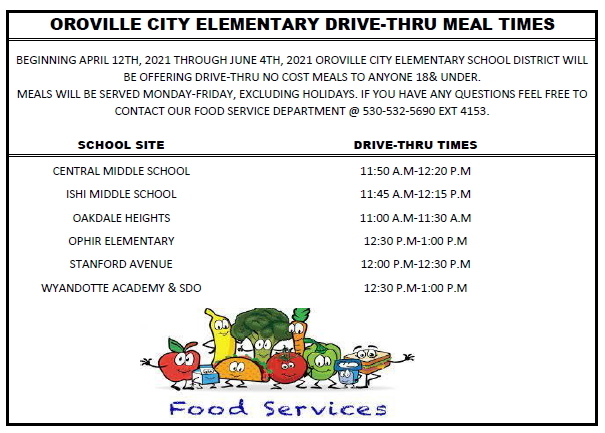 Oroville High School Cheerleading Try outs coming soon!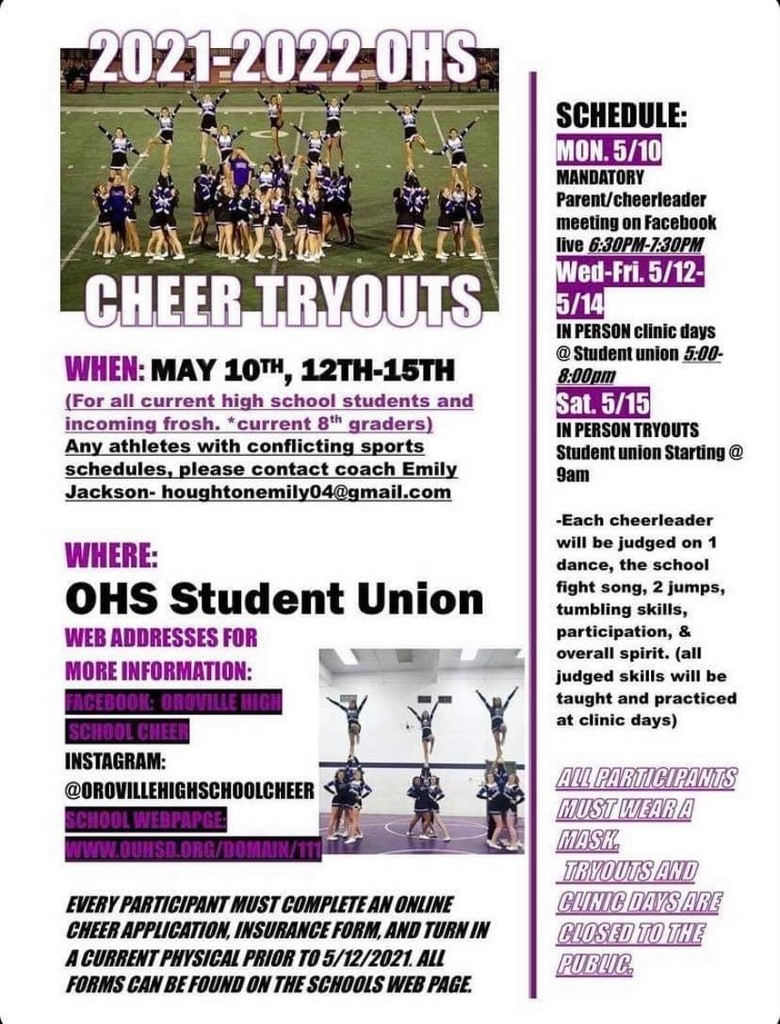 Congratulations to our March Students of the Month! You are awesome! Marissa Estes Trenton Wing Lucy Lefebvre Adam Owen Sullivan Bergstrand Hunter George Odin Sears Graceanne McFall Clowie English Samyra Aldrich Kaden Bruce Katelyn Chancellor Keely Sharp Bradly Dodson-Jones Hayley Cramer Kamren Salyer Derek Wallace James Williams Delilah Xiong Kaitlyn Ader Marquis Causey