Ishi Hills Middle School REGISTRATION DEADLINE IS MAY 14TH, AT DISCOUNTED RATE Online: worldstrides.com/signup Washington, D.C. PARENT MEETING AT 5:00 pm 6th and 7th Grade Parents Wednesday, April 28th @ 5:00pm Ishi Hills room G1 Space still available! Trip Dates: 6/12/2022 - 6/16/2022 Phone: Call WorldStrides Customer Service at 800-468-5899 Mail: Use the form in the invitation letter you received Questions? Contact: Laura Filbeck at
lfilbeck@ocesd.net
Our Trip ID is 193620 Three Easy Ways to Sign Up for our Trip!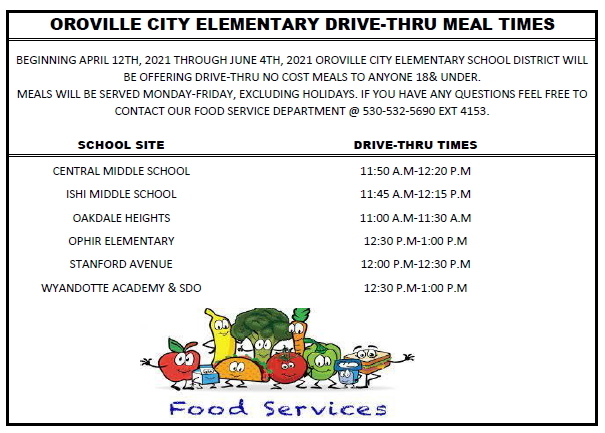 Oroville High School Cheerleading Try outs coming soon!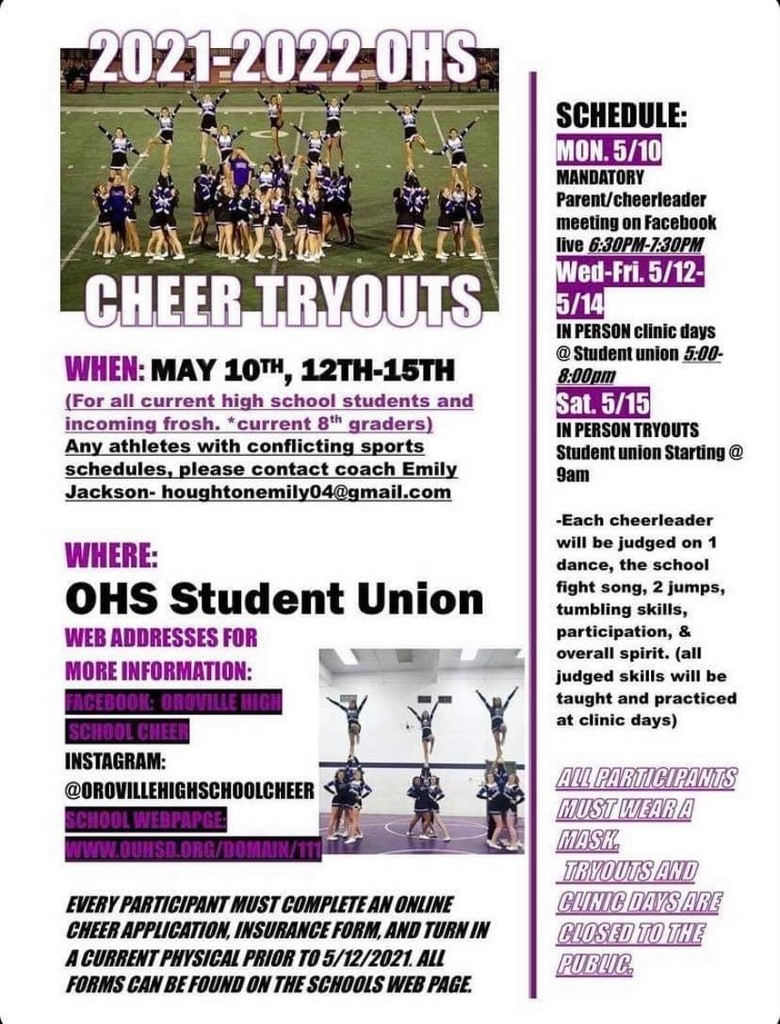 Congratulations to our March Students of the Month! You are awesome! Marissa Estes Trenton Wing Lucy Lefebvre Adam Owen Sullivan Bergstrand Hunter George Odin Sears Graceanne McFall Clowie English Samyra Aldrich Kaden Bruce Katelyn Chancellor Keely Sharp Bradly Dodson-Jones Hayley Cramer Kamren Salyer Derek Wallace James Williams Delilah Xiong Kaitlyn Ader Marquis Causey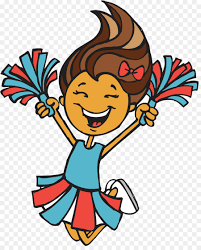 Oroville City Elementary School District Schools will be resuming full-time in-person instruction on April 12. School will be on a regular schedule Monday thru Thursday; Fridays for the remainder of the school year will be on the minimum day schedule.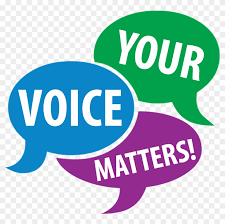 FRIENDLY REMINDER: There will be a Minimum Day this Wednesday. Please make ride arrangements.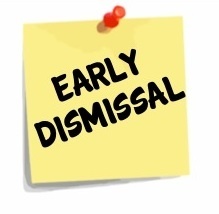 Full In-Person Instruction is returning April 12, 2021 for all Oroville City Elementary Schools. Students will attend full-day classes Monday-Thursday and Fridays will be a minimum day. More information will be posted as available.

PHOTO CONTEST IS STILL GOING ON! 1ST PRIZE: TROPHY & GIFT CARD 2ND PRIZE: CERTIFICATE & GIFT CARD Email photos to
bpaisley@ocesd.net
and
sstate@ocesd.net
DUE BY FRIDAY, MARCH 14th for your chance to win! ISHI HILLS BEST PORTRAIT!!! -Can include people or animals, must show creativity (no selfies) -Photo must "speak to us" Rules 1. No Selfies 2. Must be appropriate and not contain offensive content. 3. No Filters 4. Include people at ISHI


Hi parents and guardians, We are creating an extra amazing yearbook this year. It will display student and class pics, eSports, Yearbook Squad and Ishi's awesome clubs, the results of monthly polls about Ishi's favs, most likelys, an Ishi's pets page...and more! Here is the link to purchase the $15 yearbook:
https://www.yearbookordercenter.com/
Our school code is: 21603 8th grade parents! Submit your 8th grader's baby pic and a short message (30 words or less). Free with any purchase of the yearbook. Email to Mrs. State
sstate@ocesd.net
---->DL students are being included in activities and class pics. Parents/students can pick up books when they are delivered to the school in late May, early June. *Safety measures will be taken to ensure everyone's health. Let me know if you have any questions. Thank you for your support and hang in there. Go Cougars!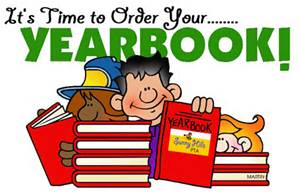 Space still available! There is still time to join your classmates on our trip to Washington, D.C. Trip Dates: 6/12/2022 - 6/16/2022 Registration Deadline: 4/15/2021 Our Trip ID is 193620 Three Easy Ways to Sign Up for our Trip! - - - Online: worldstrides.com/signup Phone: Call WorldStrides Customer Service at 800-468-5899 Mail: Use the form in the invitation letter you received Questions? Contact: Laura Filbeck at
lfilbeck@ocesd.net

Please note our MAKEUP PICTURE DAY is March 4th @ 1:00 PM in the cafeteria at Ishi Hills Middle School.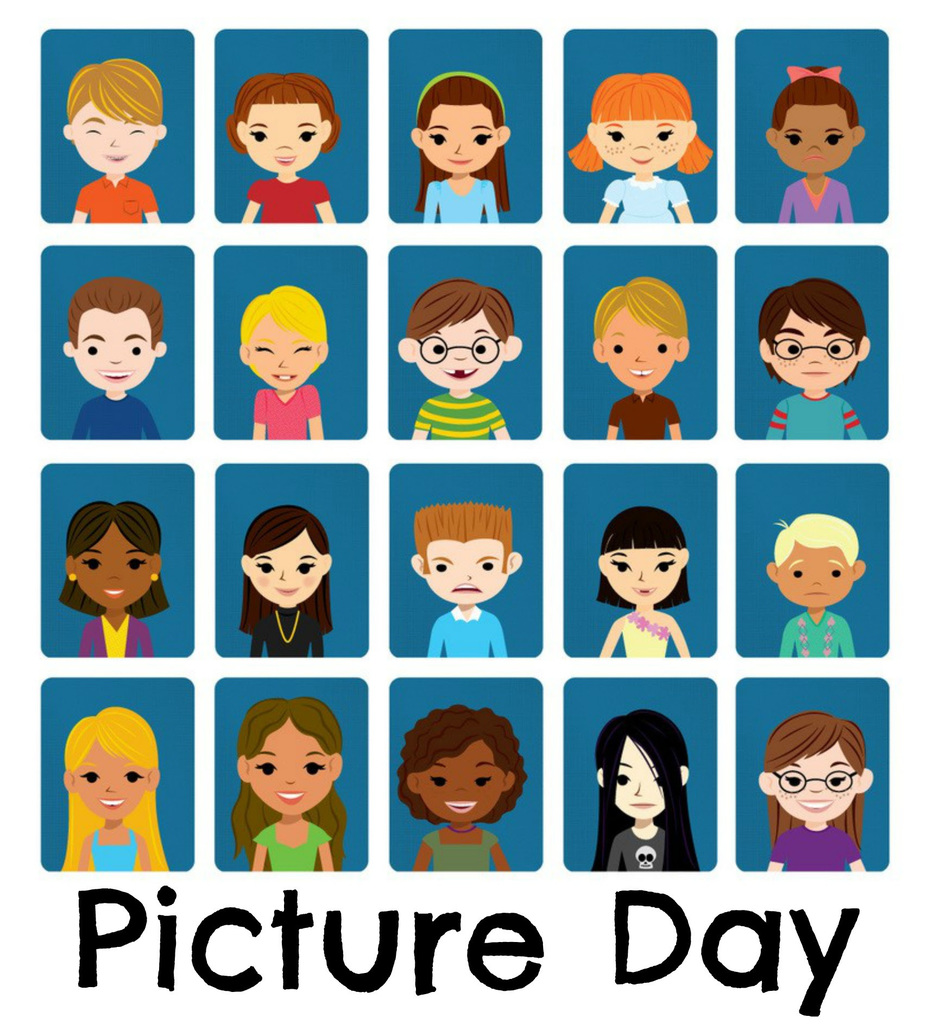 PHOTO CONTEST- Email your best action shot to
bpaisley@ocesd.net
and
sstate@ocesd.net
. This contest closes Friday, March 7th. 1st Prize: Trophy & Gift Card 2nd Prize: Certificate & Gift Card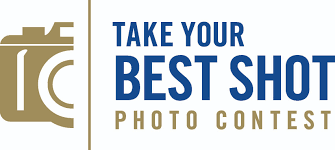 Community Partner Announcement: O'Quinn Ministries and OSCIA will be hosting another drive-thru Food Distribution on Thursday, February 18th from 11:00 am to 2:30 pm (or until we run out) at the Southside Oroville Community Center (2959 Lower Wyandotte Rd., Oroville, CA 95966). Food is distributed on a first come, first serve basis. To ensure the health and safety of volunteers and community members, we must adhere to the COVID-19 CDC guidelines. Please remain in your car and open your trunk when it's your turn in line.

Hello, Winter break begins tomorrow Feb. 12 through Feb. 19. Have a wonderful and safe week off to all of our students.