OCESD is holding a job fair Monday, July 18 from 1-5PM at the District Office, 2795 Yard St, Oroville. See flyer for full details:
https://5il.co/1crqx

Visual and Performing Arts is coming to OCESD! The STUDIOS @ Central, previously known as Central Middle School, will soon be home to a five-discipline arts program. Here's principal Albert discussing the new curriculum set to start fall semester.
https://youtu.be/I4134esgqmQ

Job Fair for OCESD! Thursday, June 16th from 1-5PM 2795 Yard Street, Oroville Click here for the full flyer:
https://5il.co/1c10j


No cost summer meals will be provided again this summer!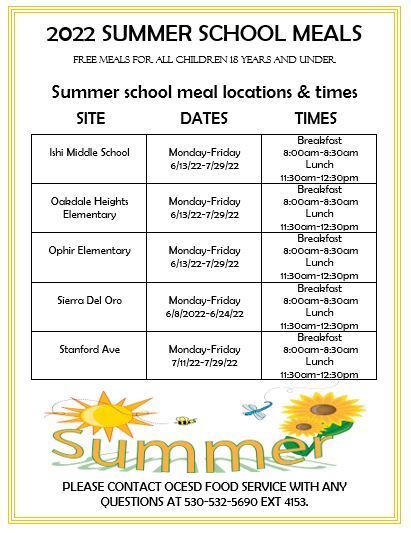 A timely resource for all of our families: "Talking to Children about Violence: Tips for Parents and Teachers"
https://bit.ly/38jmkln

Wednesday May 25th is a Minimum Day. School will be dismissed at 1:15pm. Please make arrangements for student pick up.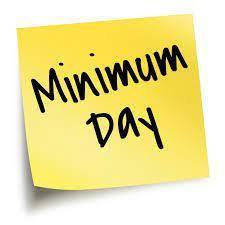 Join us for an open forum where we will: Review school data on student behavior, look at our progress with the DOJ and take any comments from attendees. Tuesday, May 31, 2022 6:30- &:30 pm. 2795 Yard Street.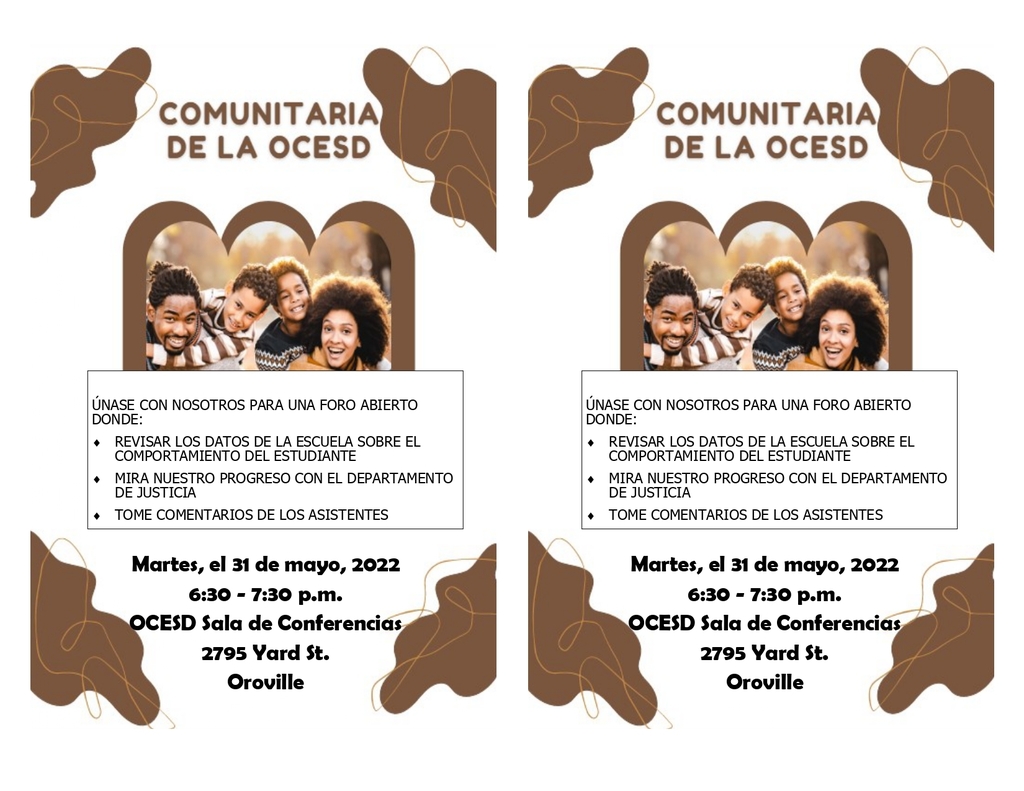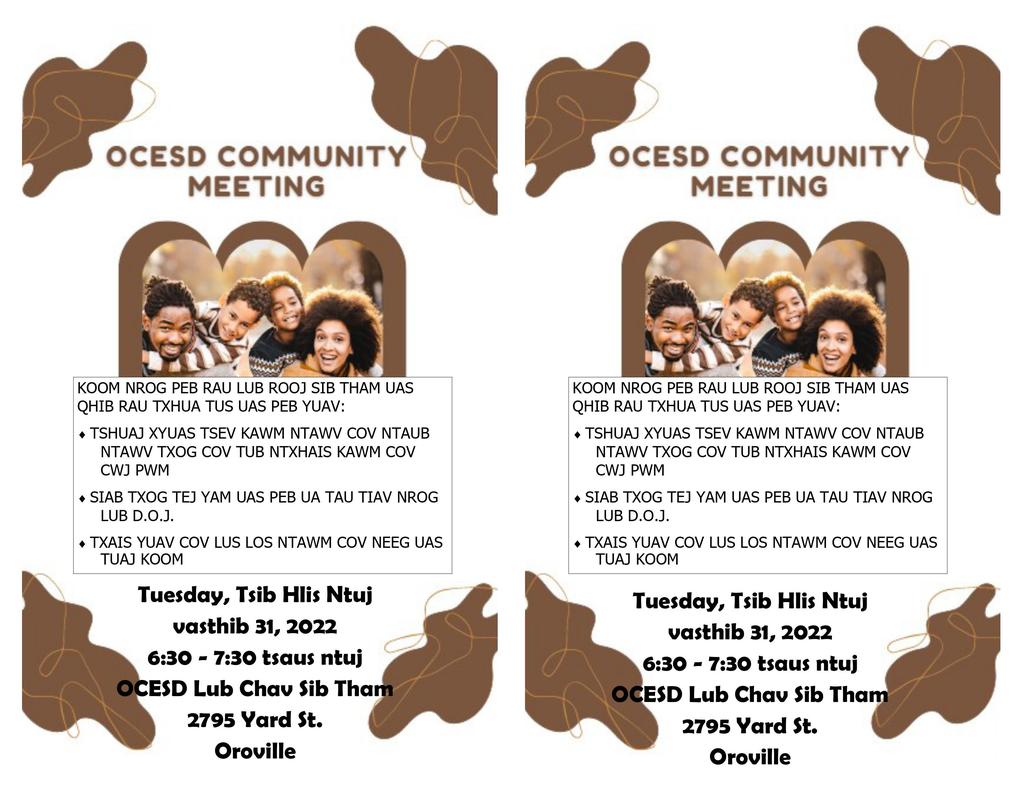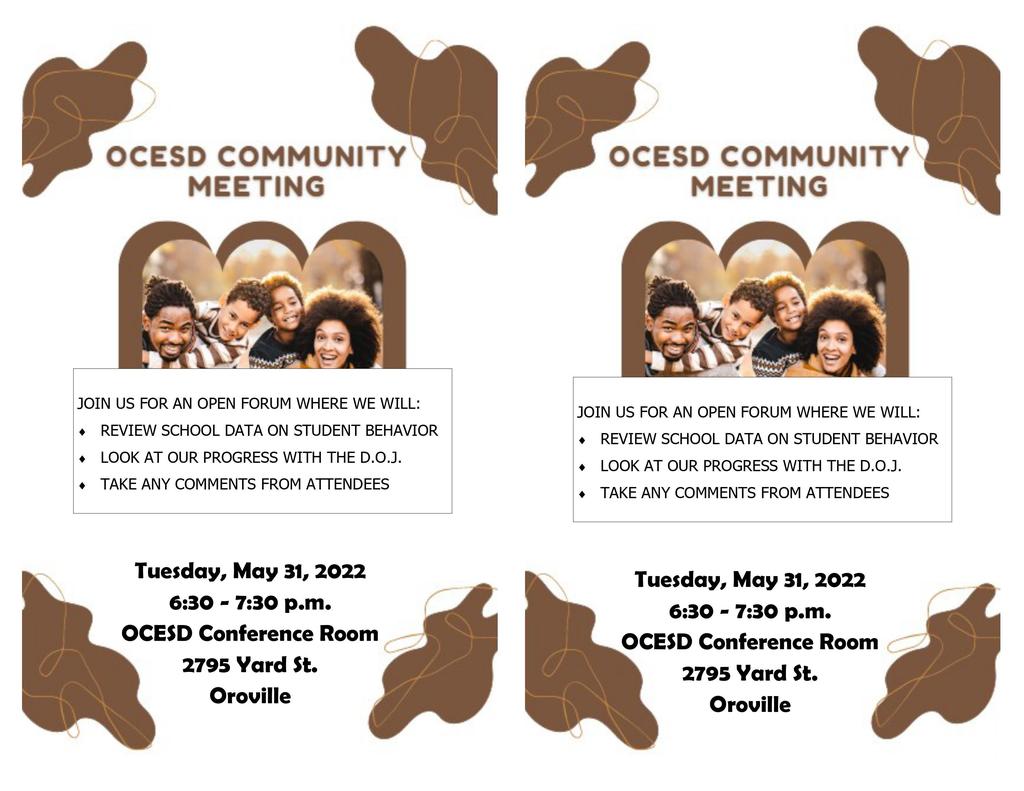 Ishi Hills Middle School Open House Thursday May 19th 5:30pm-7:00pm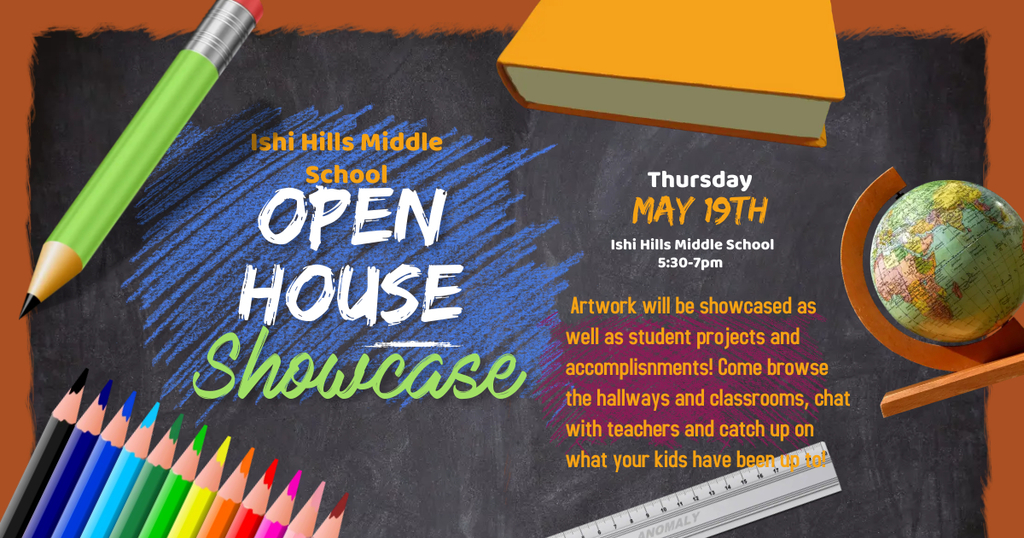 Oroville City Elementary School District is offering a State funded Pre-Kindergarten program. Children who are 5 years of age before February 2, 2023 are eligible. Full and extended days are available. Call 530-532-300 ext. 3020 for more information or visit
www.ocesd.net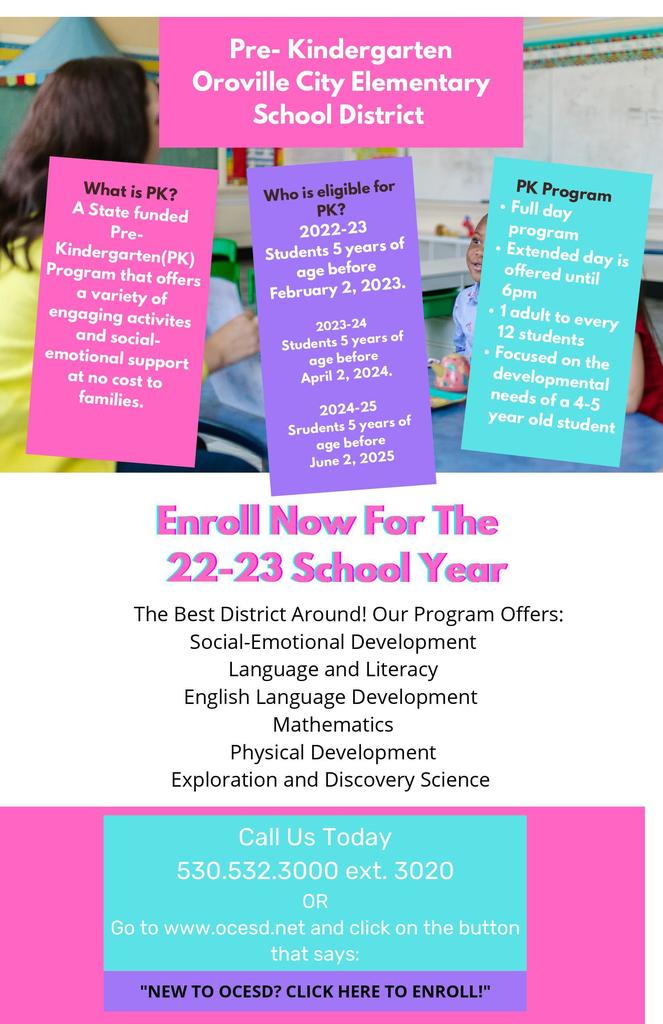 Oroville City Elementary School District is offering Summer School 2022! *open to students who will be in 6th, 7th, and 8th grade in the fall of 2022* July 11th-29th from 8:30am-12:45pm at Ishi Hills Middle School. Applications will be sent out May 23rd.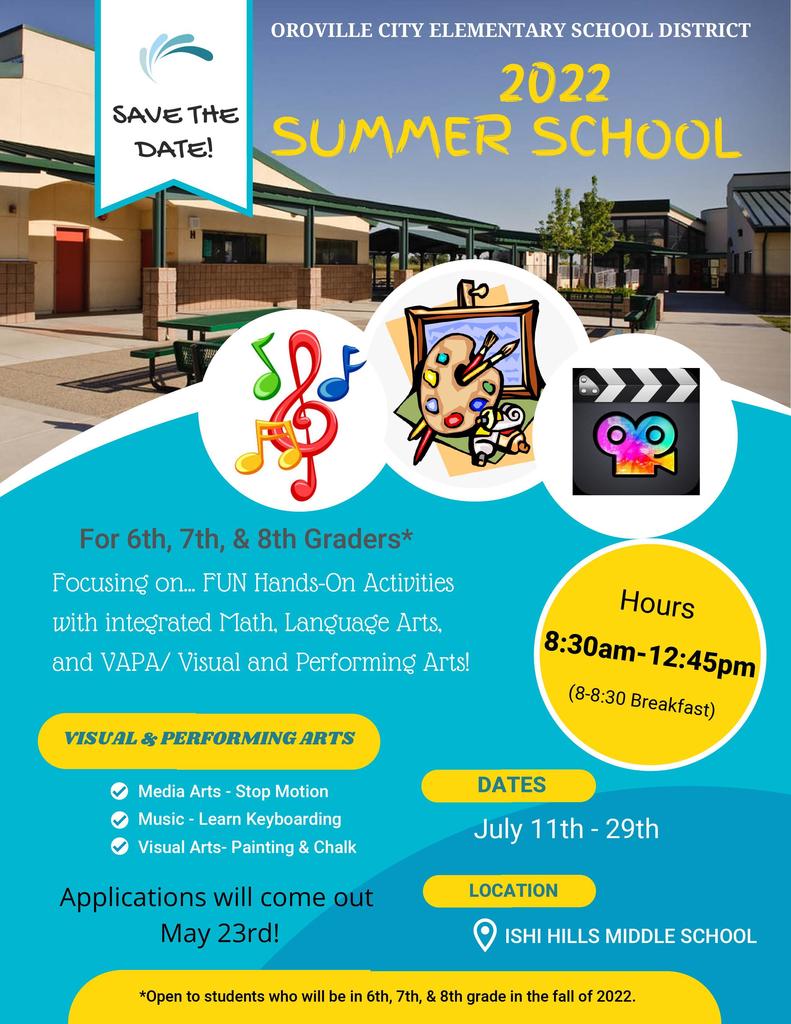 Come learn about how to keep your children safe online from an expert guest, Ophir School Principal Teresa Lukanik! School counselors will also be there to support and answer questions. When: May 17th 2022 @ 6pm Where: Wyandotte Academy Multipurpose Room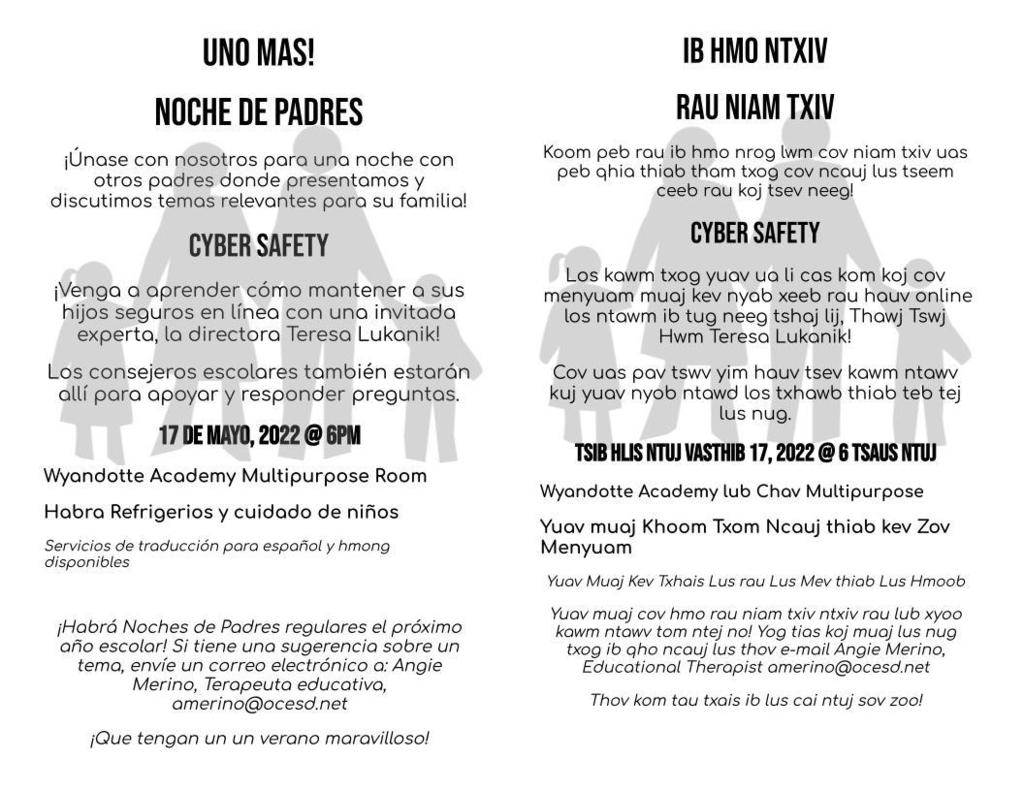 The Lord's Gym is hosting the kids mud run this year! June 4th and 5th. Open to kids ages 4-17. Deadline to sign up is May 31st. Location 3556 Oro Bangor Hwy for more information go to -lordsgymmudrun.com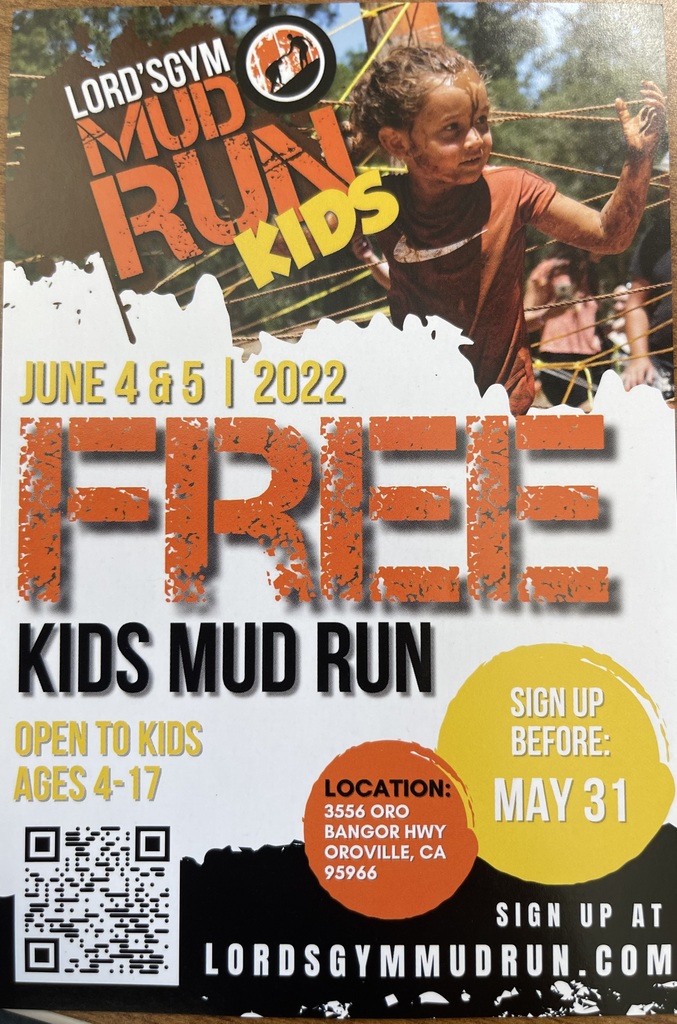 Thunderbird Volleyball Camp is for all incoming 9th-12th grade girls. June 20th thru June 23rd. See the flyers for more information!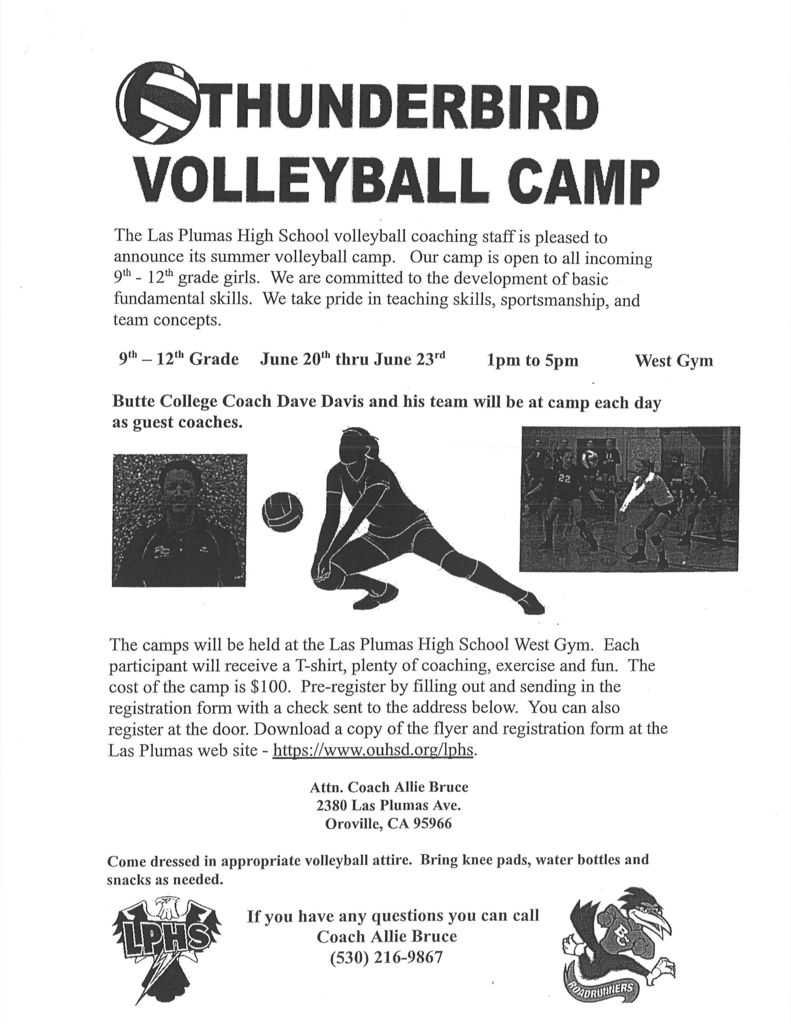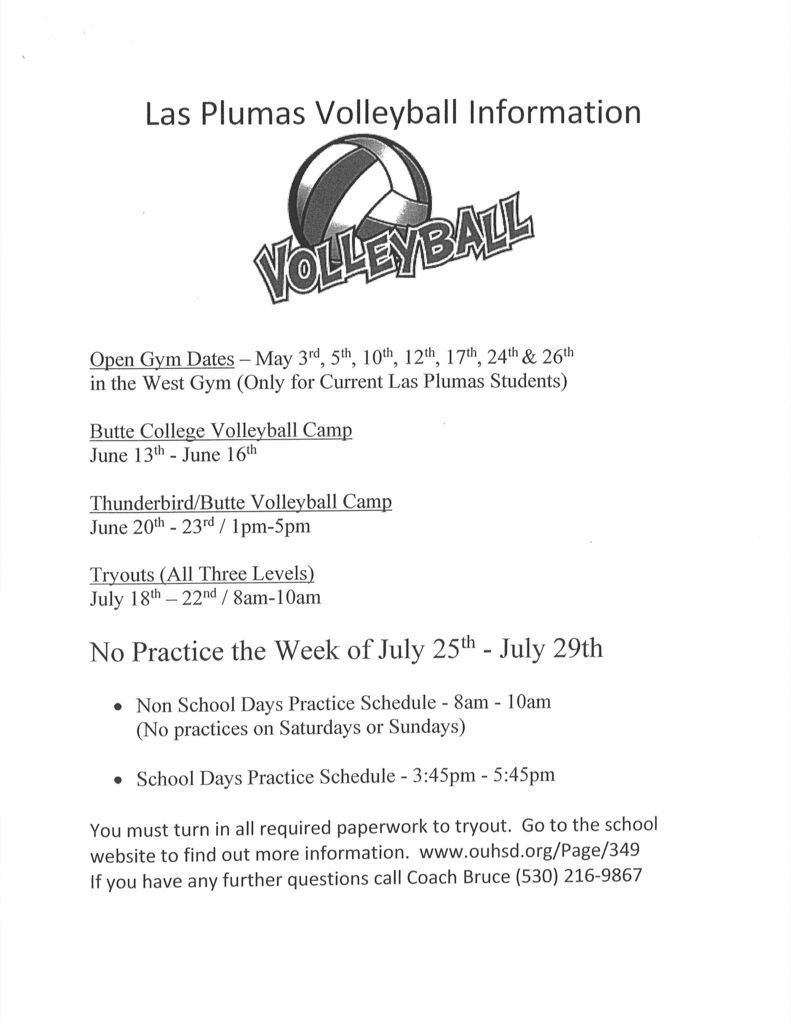 In addition to the Las Plumas High School Summer Sports Camps, Oroville High School is offering summer camps as well! Volleyball, Cross Country and Basketball. Free sports physicals will be offered! Check the flyers for more information.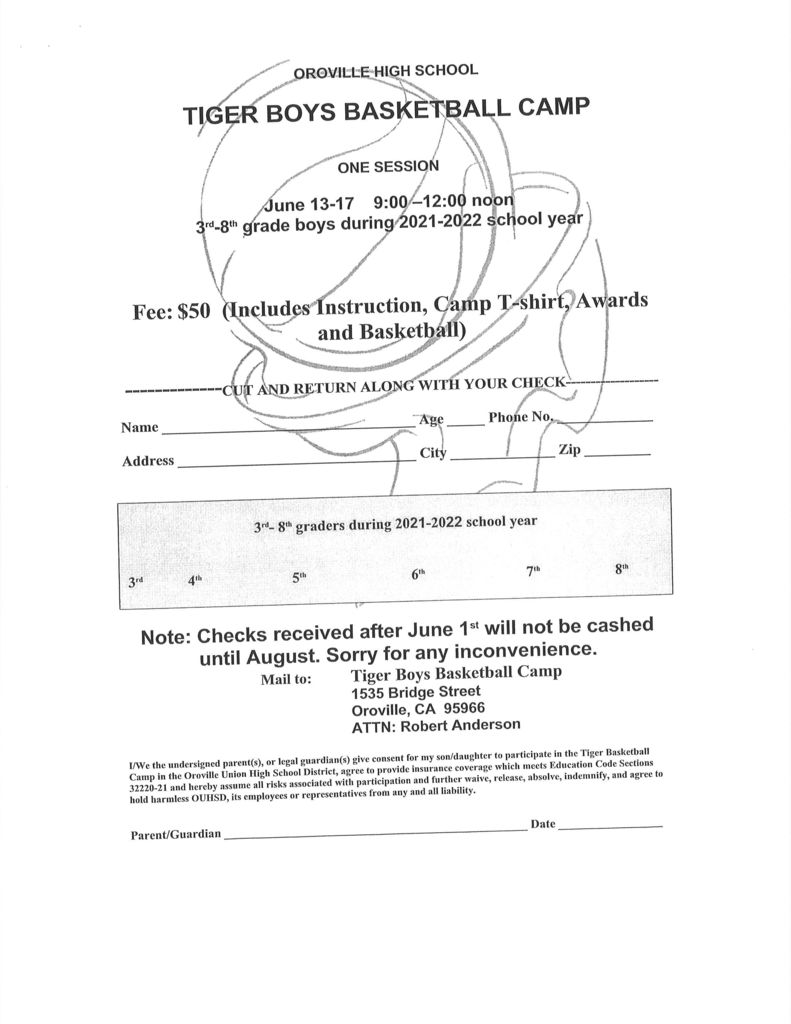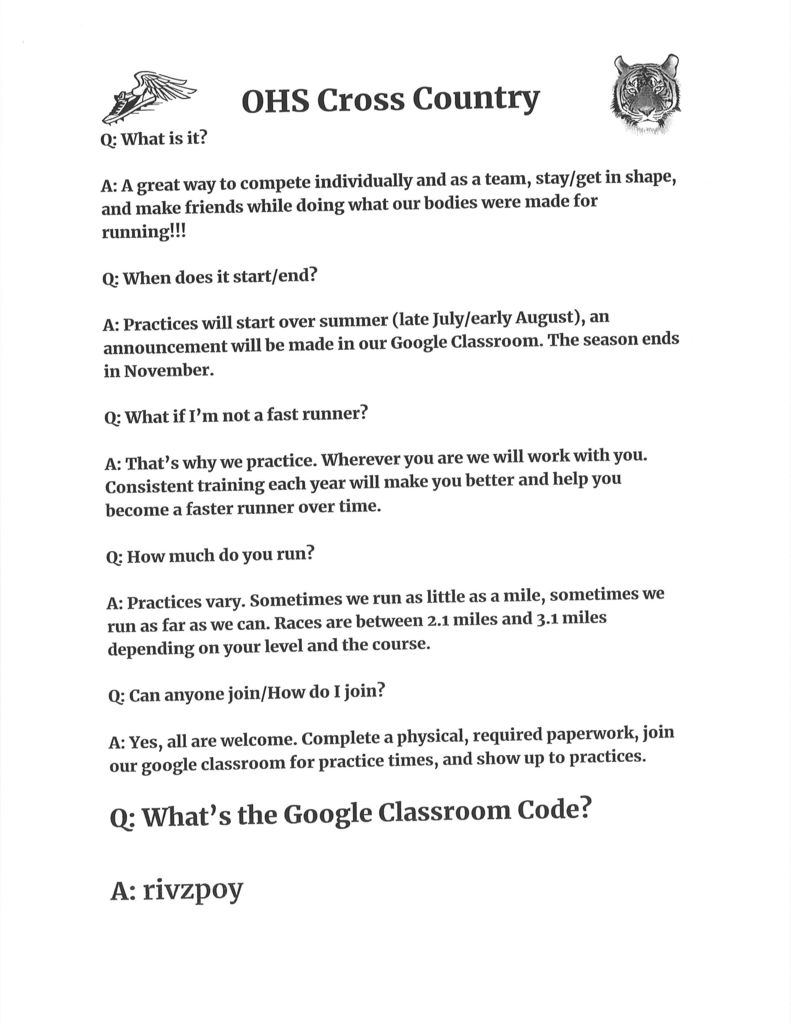 Looking for something extra to keep your kids busy this summer? Check out the Las Plumas Thunderbirds Summer Sports Camps! Basketball, Soccer and Football. Free sports physicals will be offered. See flyers for more information.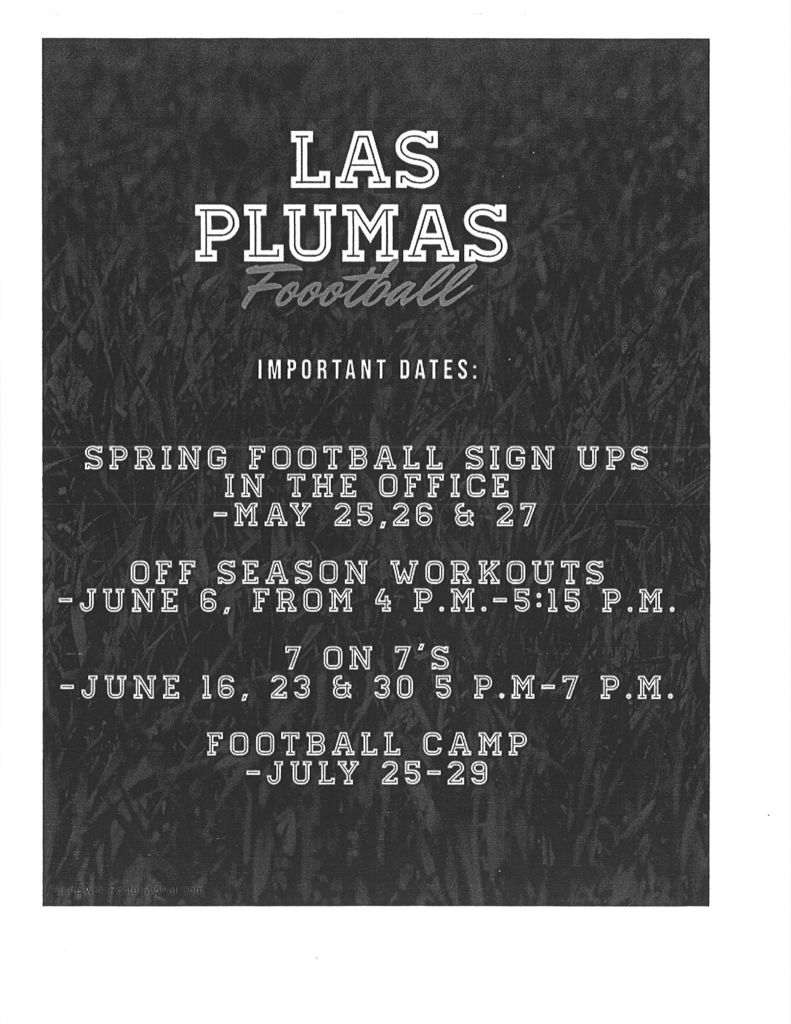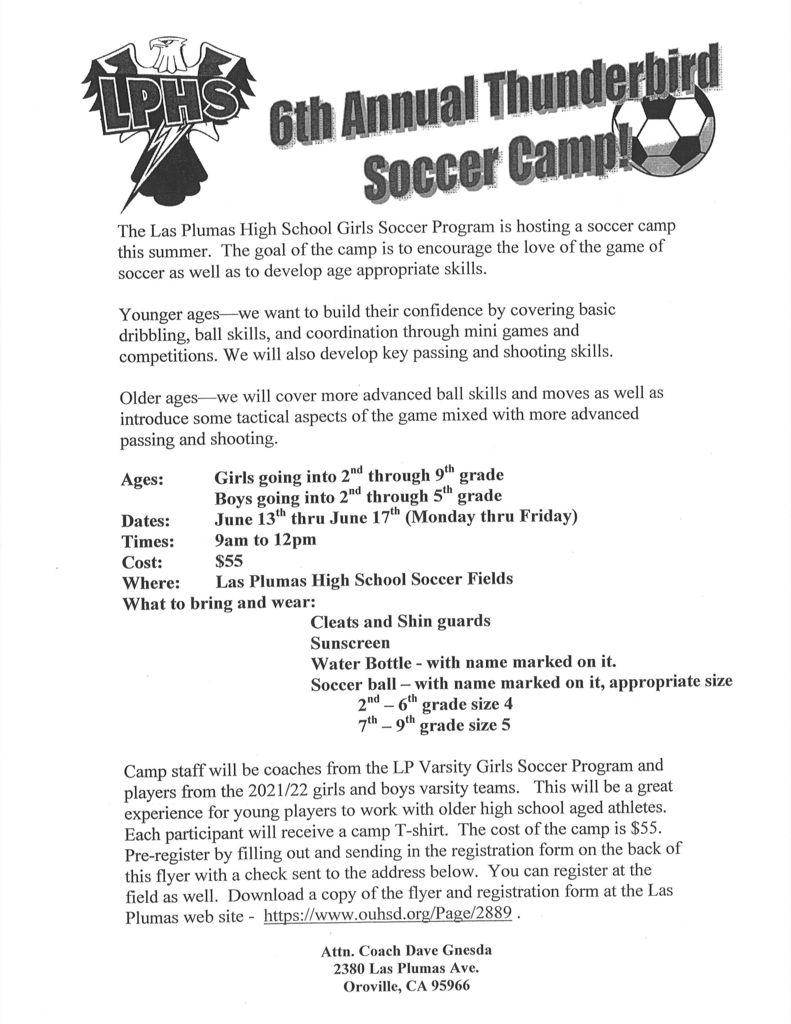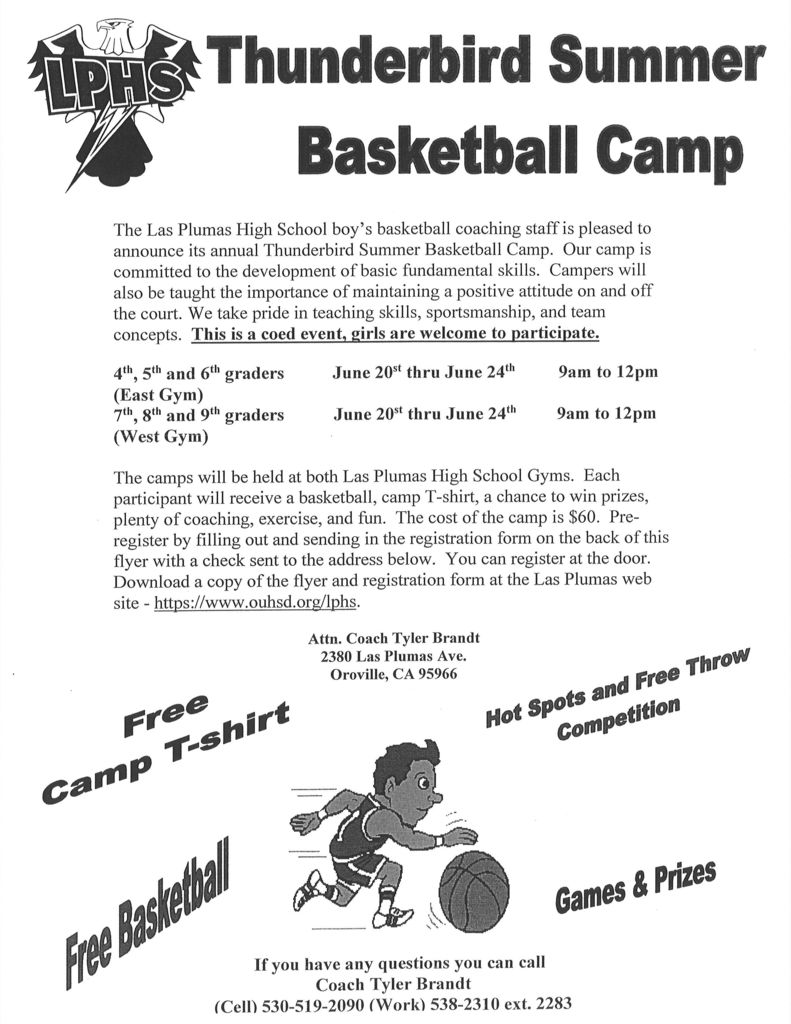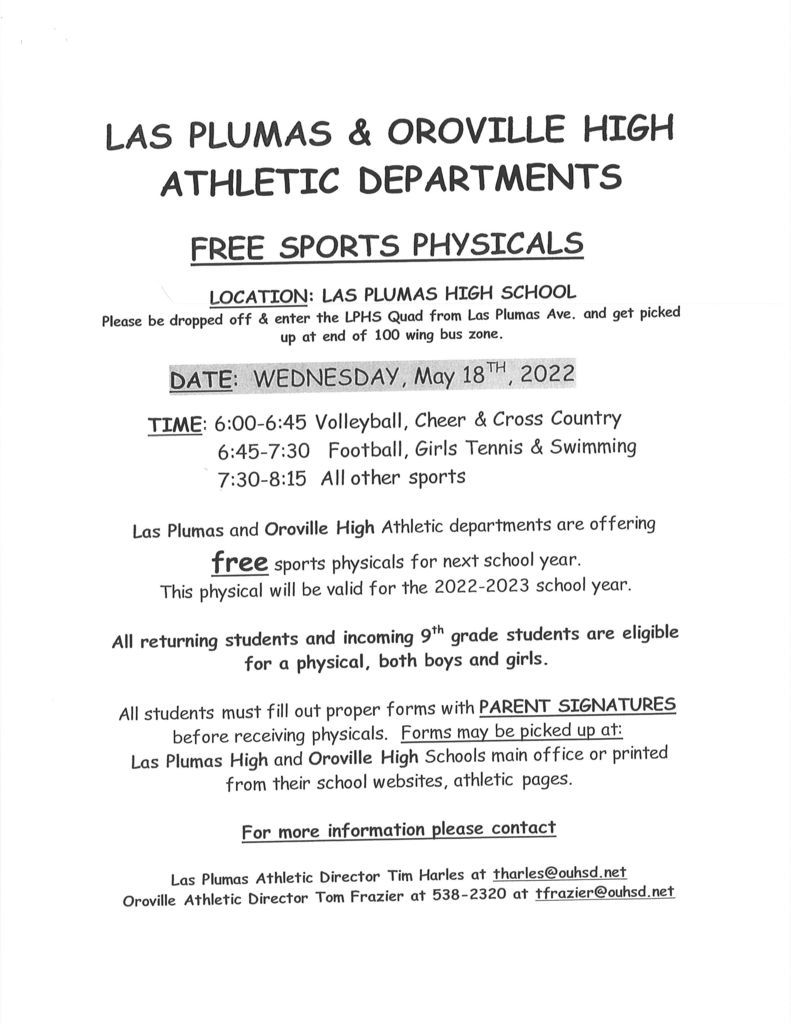 Attention 6th and 7th Graders!!

Community Easter Egg Hunt April 16th 11:30 am - 2:30 pm at the MLK Park 2921 B Street

Family night at Stanford Ave Elementary School, April 19th at 6pm. This weeks topic is "Anti-Bullying" where we will be discussing how to identify kids who may be struggling and how you and the school can help. We hope to see you there. Snacks and childcare will be provided.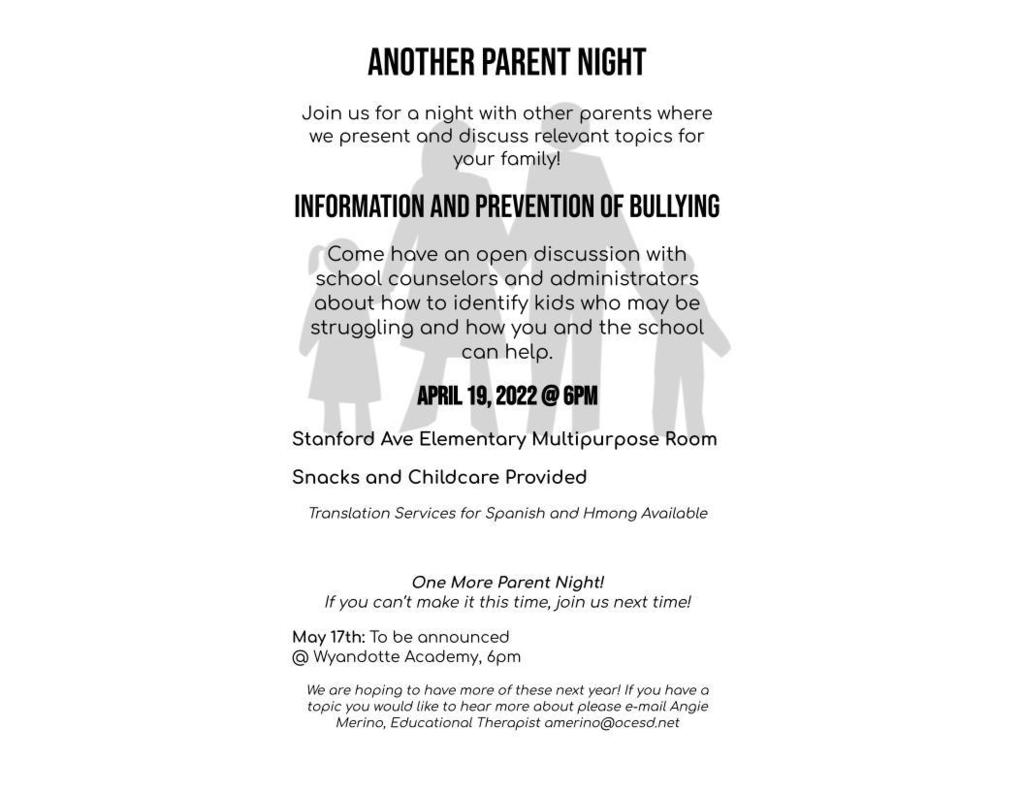 Help us, help them! Drop off any donations to Room B4 during school hours 8:30am-2:30pm. (Campus will be closed for spring break April 11th-18th).