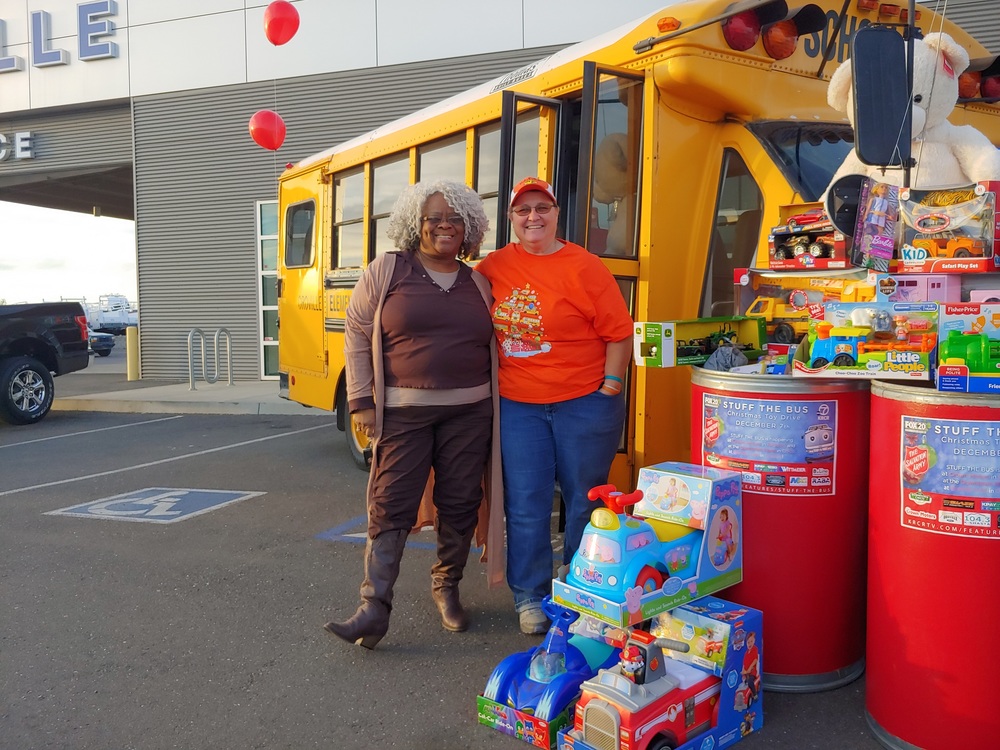 OCESD helps Stuff The Bus!
OCESD Staff
Tuesday, December 11, 2018
In keeping with our annual holiday tradition, the OCESD family of current and retired staff helped the Salvation Army with their Stuff the Bus toy drive in Oroville!
Rhonda Copelin drove the OCESD bus and many of the OCESD family came to stuff that bus full of toys. Helpers included Trustee Doris Ristine, Monte and Sandy Sylva, Nancy Horton, and Terri Palmer.