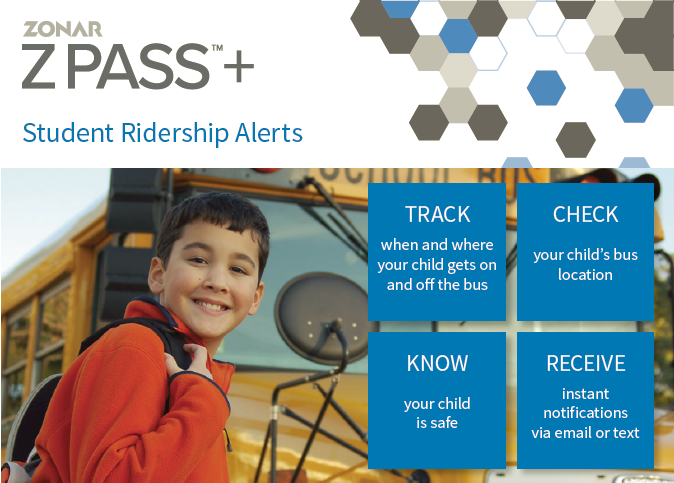 Zpass+ bus rider safety system is here!
OCESD Staff
Wednesday, April 04, 2018
Check out OCESD's latest safety improvement for bus riders who ride the big bus. It is called ZPass+ and it has an app so parents can know where and when students get on and off the bus. In addition, the system provides information to the schools and bus drivers. If your student rides the bus, please consider getting the app.